Educating, Empowering and Advocating Together
REACHING MOTHERS IN NEED DURING COVID-19 PANDEMIC
3D Girls, Inc. 2021 Holiday Assistance Application is now open!
PLEASE READ – 2021 – Holiday Assistance Application – Guidelines have changed!!!
Application Open November 1 - November 30, 2021
To qualify for 2021 Holiday Assistance Programs through 3D Girls, Inc., applicants must meet the following requirements:
1.) Must be residents of the Metro Area (Fulton, Clayton and Dekalb Counties).
2.) Must have a school-aged or younger child (birth to 12 years) living in the household
3.) Must be the Parent/Legal guardian of children
4.) Must provide Birth Certificates for all eligible children in the household
5.) Must provide proof of residency (current lease, utility bill less than 30 days old)
6.) Must provide Photo ID
7.) Must provide proof of Income (SSI, SNAP, Unemployment Benefits, Paystubs)
8.) Must NOT have participated in and/or received items from 3D Girls Inc. Holiday Giving Program more than twice (consecutive or non-consecutive years)
Deadlines to complete the nomination process will be Tuesday, November 30, 2021 at 4:00 PM. Submitted applications DO NOT GUARANTEE SELECTION! We will do our absolute best to fulfill requests of items for each family.
Nominations will be reviewed by our team. Selected participants will be notified no later than December 15, 2021.
PLEASE NO PHONE CALLS OR EMAILS ABOUT CONFIRMATION.
Request Holiday Assistance
3D Girls, Inc. Emergency Assistance Program
Since March 2020, 3D Girls, Inc. has supported over 500 women and girls who've experienced a lack of access to essential materials during the COVID-19 pandemic. In an effort to strategically provide resources to families impacted by hardships, we have launched an Emergency Assistance Program. The purpose of this initiative is to provide emergency financial assistance and resources to families who are most vulnerable during these times.
Food*

Groceries can be provided to sustain families for one week, not to exceed the stated maximum annual allotment

Utility Assistance*

Emergency utility assistance is available to families in given situations where there is a risk of loss of service. A past due bill (rears notice), disconnection notice or payment arrangement notification must be provided to qualify.

Housing

Rental/mortgage assistance, hotel or extended stay fees for homeless/transient families, rental deposits or housing application fees and assistance with rent or mortgage to prevent homelessness or eviction can be provided. The family must provide a copy of the lease or mortgage agreement, copy of past due rent or mortgage statement from rental agency or mortgage company, written hotel nightly or weekly rates, or copy of application fees breakdown. Rental deposit assistance requires an additional statement from the Rental Agency which states that all deposits will be returned to 3D Girls, Inc.,

 not to the renter.

Transportation*

Transportation assistance is available in the form of MARTA cards, or pay for van or cab transportation necessary for families to access medical care or to get to/from school, where no other support or method is available.
* COVID-Relief Emergency Funds eligible category – max of one-time per year and not to exceed $250.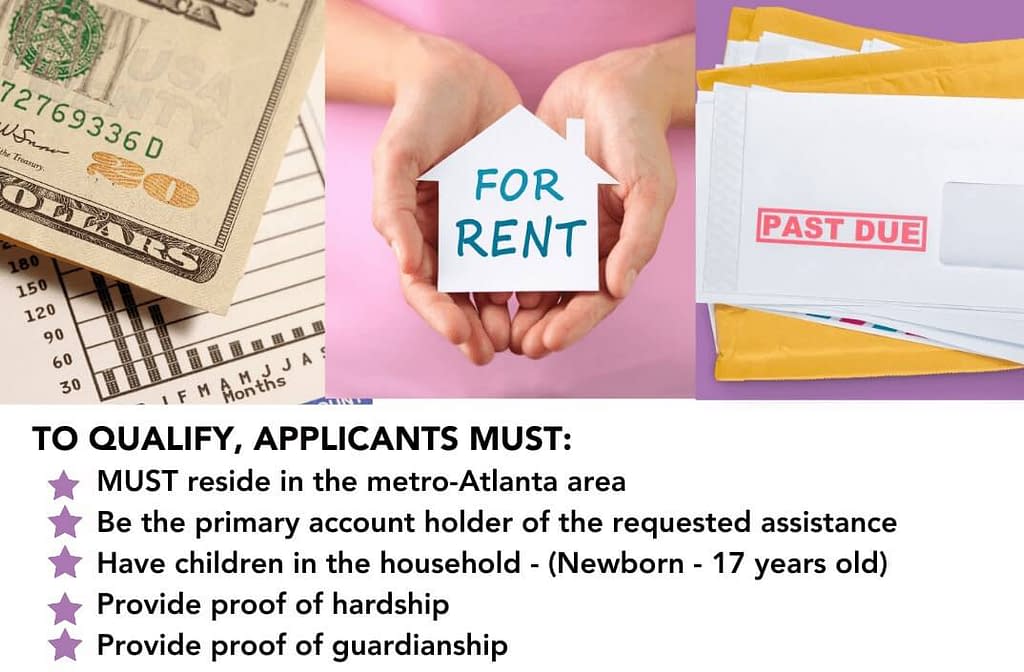 0
+
Feminine Hygiene Products
0
+
Routes in Metro-Atlanta
(Clayton, Dekalb, Fulton & City of Atlanta)
In the month of June, 3D Girls, Inc. partnered with The Dekalb County Board of Health's M.O.R..E. Initiative to provide expecting mothers with resources during our "Pop Up" Community Baby showers. Our teams united to deliver a socially distant, fun-filled experience to homes/yards of expectant clients who have been impacted by COVID-19.
77% African-American; 15% Latino/Hispanic; 4% Asian/Pacific Islander; 3% White

77% Unemployed; 20% Part-time Employed; 3% Full-time Employed

78% Have stable housing; 22% do not have stable housing
50% do not have reliable transportation; utilizes public transportation/ride share services.

100% of clients live below the federal poverty level and receive one or more assistance in the form of TANF (Temporary Assistance for Needy Families), SNAP (Food Stamps), Georgia WIC, Section 8 – Housing, Income-Based Housing.
Indicated that loss of work and or income has significantly impacted their lives during the COVID-19 pandemic.
Illness
Lack Of Childcare
Lack Of Work
Ages 21-35
Ages 16-18
Ages 18-21
Part-Time
Full-Time
Not-Working
High School
College
Full-Time
Initial data were collected between March 21-24, 2020 from 60 parents in the Metro-Atlanta area. Parents expressed need with essential baby care items due to social-economic factors caused by the Corona Virus outbreak. Within a week's time, we gathered resources valued at over $2,000 from 10 donors. With 1768 diapers, 420 wipes, and 4675 feminine hygiene products, we were able to produce 40 care packages that provided moms with enough supplies to last them for two weeks.